February 8, 1997...... Bone Marrow Drive @ Westfield Shopping Center, West Covina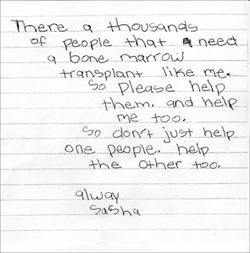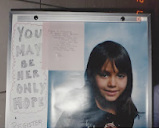 I was in my last semester at CSUN majoring in Chicano/a Studies, working part time, and volunteering all of my free time to organize drives for the National Marrow Donor Programs LA office. I searched for venues that were large enough to host over 100 people because I knew I would be successful! Right away, Westfield shopping mall in West Covina supported my drive and printed up flyers for circulation throughout the mall. Sylvia lived in Whittier, worked out of the East LA Sheriffs division, and I knew we would get local support.

At the time, the National Marrow Donor Program was in desperate need of minorities to register for bone marrow. Given the circumstances, the NMDP waived the fee for any minority who registered. However, Caucasians were high in numbers on the national registry and if they volunteered to donate, we had to cover the cost, roughly $60 per person. I could not even fathem the idea of turning anyone away, so I had to raise the money. I wrote letters to local businesses in El Monte and West Covina. Longo Toyota responded to my letter asking for donations to cover the cost of sponsoring my bone marrow drive. Longo Toyota agreed to pay for every non-minority. Now, we were able to host the drive. I called the representative from the NMDP. We picked a date, and we were set!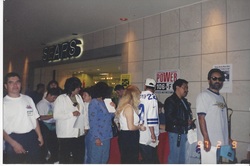 Power 106FM, once again, supported my fight against cancer and sent the promotions team to bring more awareness. I contacted individual on-air DJ personalities, and they volunteered their time at every drive I organized. Morning show personality, Tito, and afternoon personality, Morales, NEVER let me down. At every single drive I organized, they were right by my side... Free of charge, never hesitant. I am eternally grateful! KIIS FM's head promotions director, Chet, was incredibly sensitive to my mission and always pulled through and sent me his promotions team. I was amazed how these 2 radio stations NEVER let me down! I wanted to have constant energy and would book the radio stations back to back. We had over 150 register for the National Marrow Donors registry. 120 were of Latino descent.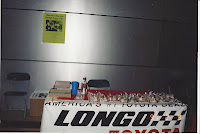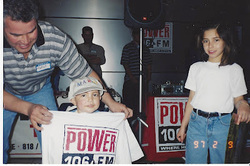 THEN.....I met my first true love, 2-year old Mario Molina. Sasha and Mario were both patients at LA Children's Hospital and were friends. Just like Sylvia and Sasha, he also had leukemia. The Caraveo family invited the Molina family, and it was the start of something surreal! Words can not express the love I developed for a little boy who was a stranger to me...Soon became the turning point in my life to fight even more! We developed a strong bond from the instant we met, when you read his story through this blog, I know you will be touched by him too....