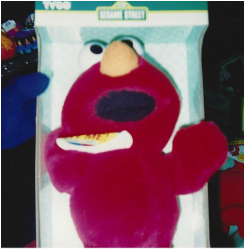 December 1996...... I received a message from CSUN's Chicano Studies department that a man named Rafael saw me on TV and wanted to talk to me. He wanted me to organize drives for his 9-year old daughter Sasha, who was also in need of a bone marrow transplant. I was surprised and honored and did not hesitate to see what I could do. I called him back, and Sasha became part of my campaign against leukemia. Now, it was about connecting faces to this horrible cancer.

The most incredible thing about this entire leukemia/bone marrow disease is that we CAN save a life. It was second nature to me to continue this fight. Puzzle Zoo in Santa Monica donated a Tickle Me Elmo doll to Sylvia so she could auction it off to raise additional funds for bone marrow drives. Sylvia called me the day she found out and asked me to help..... Of course I would!!!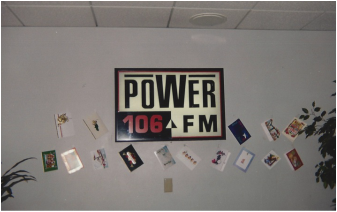 I called the Baka Boyz, the morning DJ's at Power 106fm, and they did not hesitate to help! Remember, Tickle Me Elmo was the hottest item around in 1996, and people were lining up for hours to get their hands on one!! We arrived at Puzzle Zoo and the media was all over it. We then headed to Power 106FM to auction the Elmo. Baka Boys worked their magic on the air, and it sold for $1700.00!! To this day, I am grateful for the love and support of so many who didn't even know Sylvia and came forward and never turned me down when I asked for help. Thank you Baka Boys for your genuine support, Corie Carvajal with the biggest heart in the world, and Channel 2's Carlos Granda for making this day a success!!