I started as a volunteer to help save Sylvia's life. Sylvia battled breast cancer years prior and had now developed leukemia. She fought every step of the way of this terrible cancer, hoping to find "that one" person that would match her for the transplant. I continued to organized drives and help get the word out into the community. The LA County Sheriffs Department was hosting a celebrity golf tournament to raise money for future drives in Sylvia's honor, and I was personally invited by Sylvia as her guest.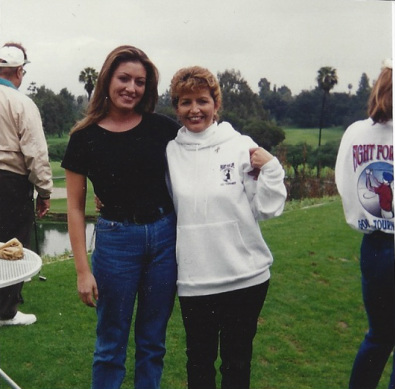 At the luncheon, I was completely surprised when I was called up by Sherman Block and Sylvia to receive an award. I did not expect any recognition because I was the one that felt thankful to have met such an incredible, strong, and amazing woman. My beautiful award from the LA County's Sheriff Department for "Student Organizer" sits on my wall as a reminder that anyone can make a difference in the plight against cancer. I was deeply touched and grateful that Sylvia took me under her wings and never let go! I became a part of her and she of me. We developed an incredible friendship, and I stood by her side from that moment on.....


Gil Carrillo, head detective on the Bruce Jenner
Night Stalker case.